Viega Visign. The new flush plates for Prevista
The bathroom has advanced to become a significant part of our living space. It provides for relaxation, wellness and hygiene – and it is where we find time for ourselves. To make the time you spend in your bathroom something special for yourself, Viega offers a broad palette of designs. This brochure provides you with an overview of the results. We hope you enjoy discovering the various possibilities and trends for your new bathroom.
Good design means not just finding the right form, but finding the right form at the right time.
Achim Pohl (CEO and professional designer), ARTEFAKT design GmbH & Co. KG, Germany

Visign for More. Modern with technical ingenuity
You design your bathroom as a living space and use state-of-the-art technology as your inspiration. While making sure that high-quality materials, design, haptic of an equally high standard with no compromises in any area, including the flushplate. Visign for More is at home in any bathroom surroundings, providing highest levels of functional safety, ease of use and unique living comfort
Visign for More 200: Back to nature.
Wood is natural, wood is warm, wood exudes quality of life. Not only through its appealing appearance and haptic properties, but also through its positive effects on the room's ambience.
With the Visign for More 200 flush plate made of stained oak you can achieve a perfect counterpart to wood-accented walls. The two flush plate sections have a matching grain, and each flush plate is genuinely unique.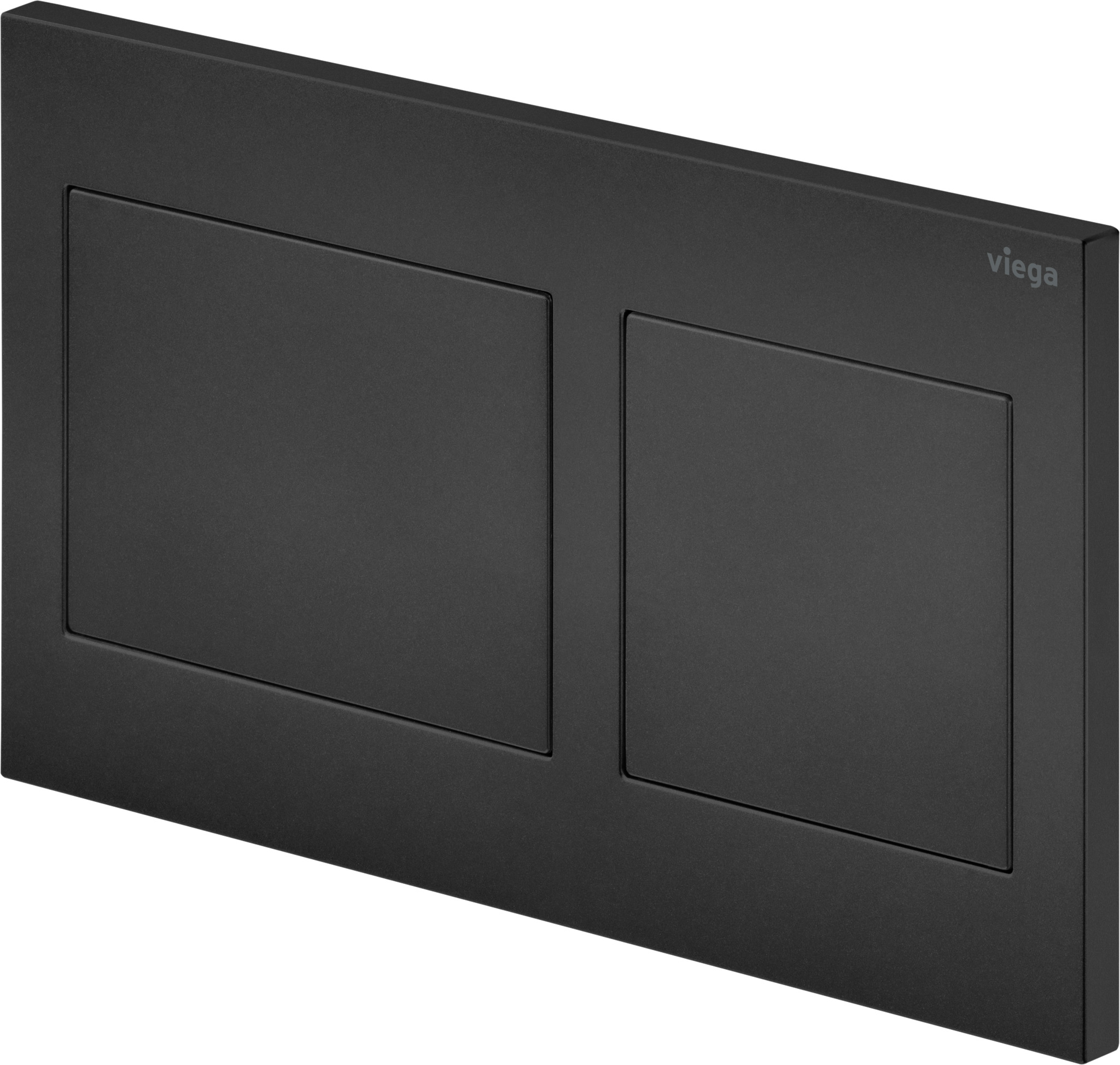 Visign for More 201: A liking for luxury.
Distinctive design, lasered from a single piece of metal: This is the new, electronically operable Visign for More 201 flush plate – made of brushed stainless steel. The extremely thin plate fits any high-quality wall furnishing, optionally at tile level or with an LED frame. The plate protrudes slightly towards the user, while the buttons incline further forwards. This lends the plate a clear-cut visual and haptic accent.



Visign for More 202: A real highlight.
The Visign for More 202 turns the WC flush round. Well, to be exact: It turns the usual press operation into a rotation. The organic design with LED illumination invites you to try it out – and even tempts you not to let go. The prominent, rotating knob represents a bold antithesis to today's dominant flat designs – and underlines this with tile-level installation if desired. The electronically actuated flush goes ideally with organic architecture and patchwork bathrooms in retro-styled room themes. The colour scheme also leaves no wishes unfulfilled: The individual paintwork is available in many different special colours.



Visign for More 204: Cool understatement.
Flushing buttons are round as a rule. Which means it's high time to create some exceptions to the rule, says Viega. The results are a visual invitation to touch: The new Visign for More 204 dispenses with traditional round buttons in favour of a bar that only needs a light touch – a little longer for the main flush and just briefly for the smaller flush volume.
The slim bar made of brushed stainless steel looks almost like a lapel pin on the wall – very decorative and with electronic actuation for a specially elegant flair. Illumination is also possible with the optional LED installation frame.





Visign for More 205 sensitive: Touch the future.
Always hygienic, perfectly smooth, easy to clean and with electronic actuation. Install the future in today's bathroom: The new Visign for More 205 sensitive provides for touchless flushing convenience at its best. The chrome frame with the black glass element is a symphony of effortlessness and brilliance. To actuate the flush, just hold your hand close to the function you want. This is indicated by means of a grid of illuminated points when you approach to within 3 metres.
That means you benefit from maximum flushing convenience, while also distancing.
yourself from germs and bacteria.


Visign for Style. Uncomplicated reduced.
Life means change. So it's a good thing if your bathroom can adapt to the needs of all the residents. With a timeless appearance that won't look like yesterday's style tomorrow. And tried-and-tested Viega quality that lasts for generations. 
With Visign flush plates you can introduce modern flushing convenience to multigeneration bathrooms – while catering for the whole range of different tastes.
Visign for Style 20: Rounded off.
Good design and balanced contrasts are inseparable. Which is why this classic of design plays with round flush buttons set in a rectangular geometry. The button for the main flush is slightly convex, while the button for the small volume is concave. Because that has proved so popular with our customers, we have gone even further to improve the attractiveness of the flush plate, with sharper contours, a better haptic experience and modified technology. The very slim plate has a construction depth of only 8 mm, so it can be integrated into any wall design at tile level by means of an installation frame if desired. Discover a timeless classic in a new look.



Visign for Style 21: Clear cut.
Robust, understated, no frills – that is Visign for Style 21. The different widths of the flush buttons generate visual tension that is compensated by the uniform widths of the vertical margins. With a construction depth of just 8 mm, this minimalist design leaves no room for ambiguity and feels at home in any puristic bathroom surroundings such as a Bauhaus-inspired style. For especially smooth integration, this design is also available for tile-level installation.



Visign for Style 23: Slimline.
Bathroom design is moving towards softer geometric shapes in addition to the classic rectangles: Visign for Style 23 reflects this with longitudinally oval flush buttons, more rounded edges or a chrome-plated frame, reminiscent of a smartphone, that makes the plate appear to float in front of the wall. It is available in ten colours, as desired tone-in-tone or in a contrast-rich bichromatic version.







Visign for Style 24: The middle way.
Strict geometry in perfect combination with a gentle feel – Visign for Style 24 is an aesthetic exclamation mark in any bathroom. The centrally placed, vertical buttons stand out from the crowd of traditionally horizontal button arrangements. You can accentuate your particular taste even more with the bichromatic versions. With its tile-level installation, Visign for Style 24 enhances any bathroom design.








Visign for Style 25 sensitive: Touchless elegance.
Appealingly contradictory: The shape is an invitation to touch it. But the intelligent illumination architecture makes clear: no need! The after-glow paint charges itself during the day from natural and artificial sources of light so that it glows in the dark and provides for orientation without the need to switch on the light. The shape and finish of the electronically actuated plate remind one of a smartphone, while the grid of illuminated points is more reminiscent of a modern multi-media screen. The clean white-look underlines the maximized degree of hygiene that you achieve with this bathroom highlight.

Visign for More 200 and Visign for Style 23: Smartly remote.
Whether from round the corner, from the opposite wall or from a piece of furniture nearby: With Visign for Style 23 and Visign for More 200 you actuate the flush wherever it is most convenient – and at the same time you benefit from maximum design flexibility.
Visign for More 200: High-end design
Visign for More 200 makes its point with a subtle elegance and black or white glass.
Visign for Style 23: Visign for Style 23 fits unobtrusively in any wall or furniture item. The longitudinally oval double flush button integrates harmoniously into the rectangular frame. The low and high flush volumes are indicated by pressure points.

Visign for Life: The classic.
Visign for Life 5
Clearly defined and understated design, the Visign for Life 5 offers timeless rectangle geometry. Suitable for all Prevista concealed cisterns, it is made  of plastic and is suitable for flush actuation from the front or from above.  Featuring the dual-volume flush system for either low or high flush volume,  the flush plates are exemplary in terms of their water consumption.



Visign for Life 6
Softer geometry with a classic oval shaped flush button that is sure to feel at home with any contemporary bathroom design. Suitable for all Prevista concealed cisterns, it is made of plastic and is suitable for flush actuation from the front or from above. Featuring the dual-volume flush system for either low or high flush volume, the flush plates are exemplary in terms of their water consumption.



Learn more about Viega Prevista.