Created for the water supply of tomorrow.
Geopress K offers internal sealing system solutions for supplying drinking water. The press connecting systems made of high-strength fibre-glass reinforced polymer were developed specially for use in ground soil. Combining the advantages of Viega's cost and time-saving press connection technology with the highest material quality and safety of the Smart Connect feature. A perfect combination making Viega the perfect choice for all types of supply technology.
The Geopress K water system from Viega, offers internally sealing system solutions for the supply of drinking water.
The press systems made of high-strength, glass-fibre reinforced plastic were specially developed for use in the ground. They combine the advantages of the time and cost-saving Viega pressing technology with the highest material quality and the safety of Smart Connect feature.  A perfect combination that shows that Viega is also the way to go in supply technology.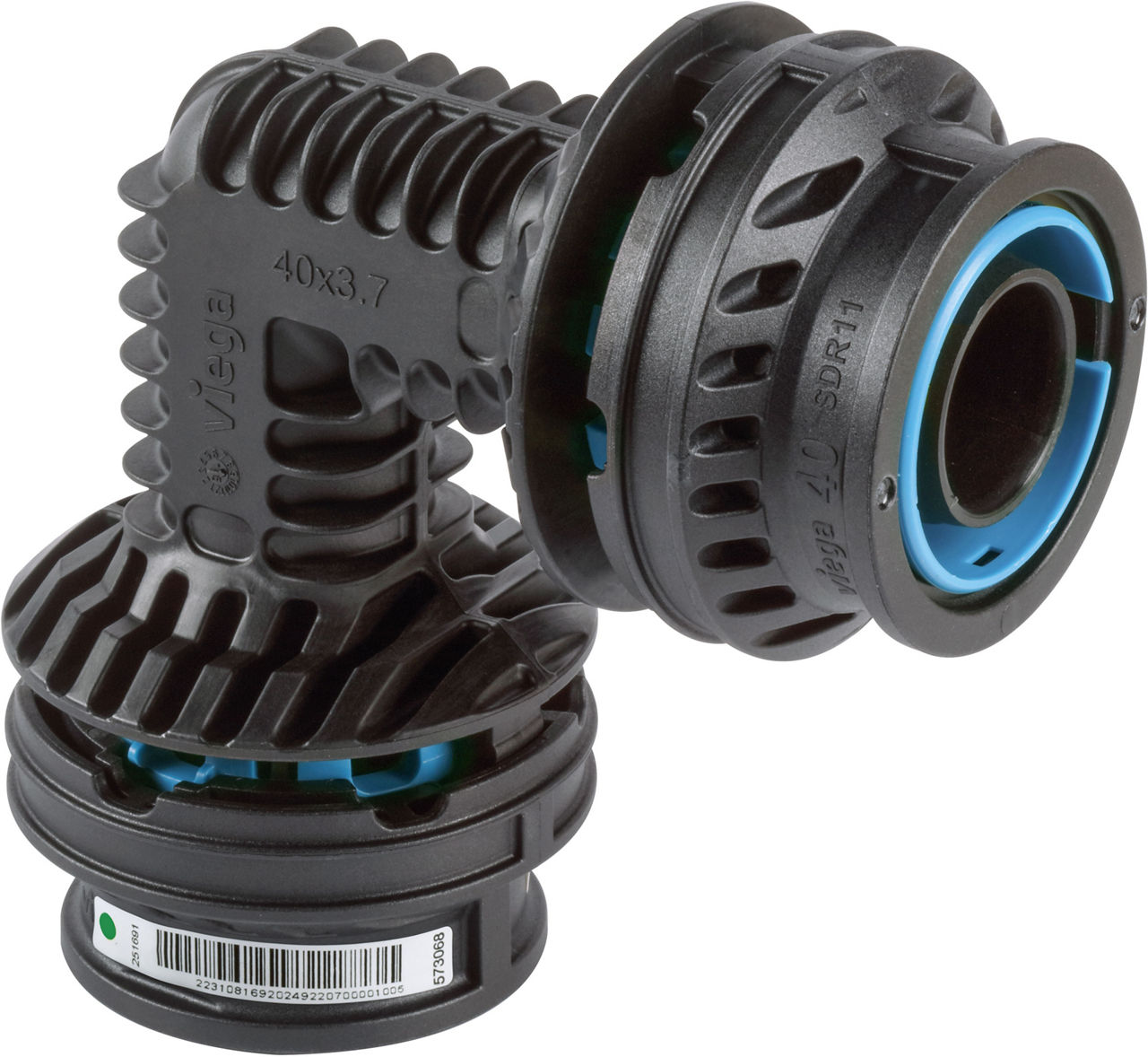 Reasons to choose Geopress K for water
Geopress K
For drinking water
d25 to d63
Including an EPDM sealing element compliant with the products for use in contact with drinking water, AS/NZS 4020
Blue clamping ring
Marked with a green Smart Connect feature dot
Market leading technology can be identified easily if it makes your work easier – just like the tapping valves of Viega. With 43 various outlets for three systems, they provide the highest flexibility for the job and are the ideal connection to Geopress K. The fittings are also made from high-strength polymer and are available for drinking water (9690TW). The material ensures enormous stability and superior durability – features that are of utmost importance for underground installations.
With the tapping valve, the spot drilling of the main supply line takes only a few minutes. It is placed around the pipe like a bracket and tightly connected with the pipe using the press tool. Due to the integrated miller for PE pipes, the drilling can be carried out directly without having to use an external drilling machine. To ensure the anti-twist protection of the tapping valve, a sleeve will be inserted into the drill hole.